SPLASH PAD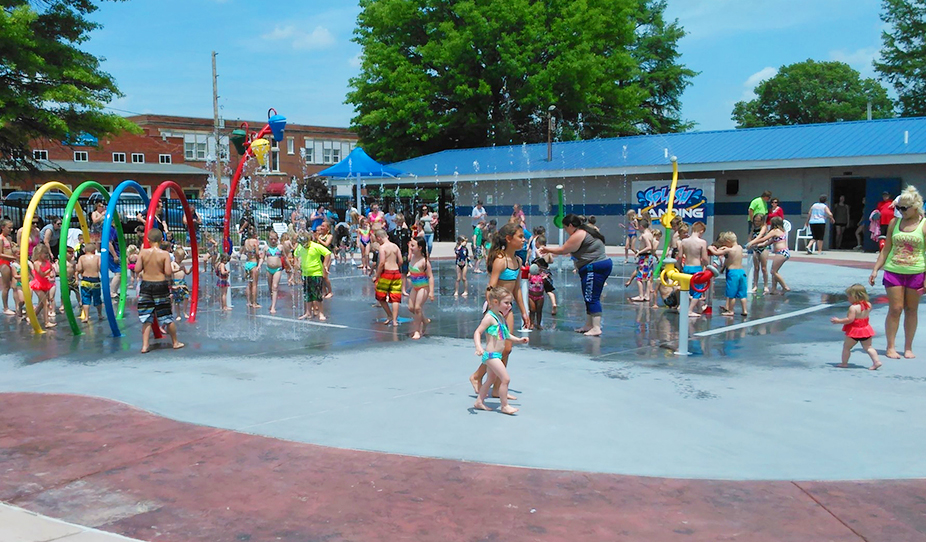 The Bethalto Splash Pad, located at 325 E. Central Street, will open the 2022 season on Saturday, May 28th and will be open daily from 10am-5pm through August 7th.  From August 7 through August 28th, the park will be open Saturday and Sundays only.  The last day of the 2022 season will be August 28th.  There is no fee for admission.
ALL PARTY DATES FOR THE 2022 SEASON ARE SOLD OUT
Private Parties are $50 for 2 hours only and can be reserved between the times of 5:30 – 8:30 PM. To make a reservation, click here, create an account and follow the instructions.
Additional party information:  Food, drinks, and decorations are allowed.  The concession stand is closed during parties.  No glass containers, alcohol, or smoking allowed.  Trash must be cleaned up and placed in trash receptacles located on site.  You may arrive a few minutes early to set up for your party once all regular patrons have exited the facility and staff has had time to check and clean restrooms.  Additionally, all posted rules must be followed.
For questions contact parks department:
Brett Heflin